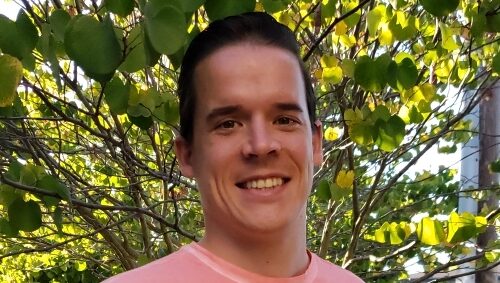 Sean grew up in Modesto, California where he developed an appreciation for passionate teachers at an early age. Those teachers inspired him to start tutoring as a senior in high school, and he has been involved in education and youth development ever since.‍
After high school Sean attended U.C. Santa Barbara and was excited to explore new interests, including working as a sports broadcaster for the university's radio station. After earning his B.A. in Anthropology, Sean gave up the beaches and palm trees (and 40 degrees of warmth) of Santa Barbara for the mountains of Lake Tahoe. He worked there as a ski instructor for two winter seasons before moving to San Francisco to begin his mentoring journey.
In 2018 Sean was hired as the Middle School Coordinator for SquashDrive, a nonprofit after-school college prep organization. He tutored his middle school students in all subjects, including SSAT prep, and he also spent many late nights tutoring the program's high school students in a range of subjects: Algebra, Geometry, Algebra II, English, U.S. Government, Environmental Science, and SAT/ACT prep. During his time at SquashDrive, Sean started to favor a tutoring philosophy that aligned with his role as a mentor–holistic instruction. This approach incorporates the social and emotional needs of students and helps establish a supportive, healthy learning environment. Ultimately, Sean wants to give each of his students the tools they need to grow and succeed in school as well as life.
In his free time Sean enjoys skiing, theater, camping, and playing water polo.