What is Launch Academy?
Launch is a five-day, four-night summer academy for high school students that aims to prepare the heart and mind for the next step in their educational journey. Our expert instructors spend a week preparing students to take standardized tests, helping them on college essays, and improving understanding of advanced academic subjects.
But it's not just school work. We also aim to inspire and light a fire under the students. The incredible roster of guest speakers we bring in give diverse perspectives on success, education, and blazing your own path in life. The experiences, lessons and perspectives presented are invaluable to students who are about to begin their journey as adults.
And don't worry – we have some fun too. We go to the beach at spectacular Lake Tahoe, host scavenger hunts, hold morning yoga classes, and hike the stunning Tahoe basin.
Many of our students finish the week having essentially completed their college applications. Some discover a passion they never knew they had. All make new friends and are better prepared for the upcoming school year.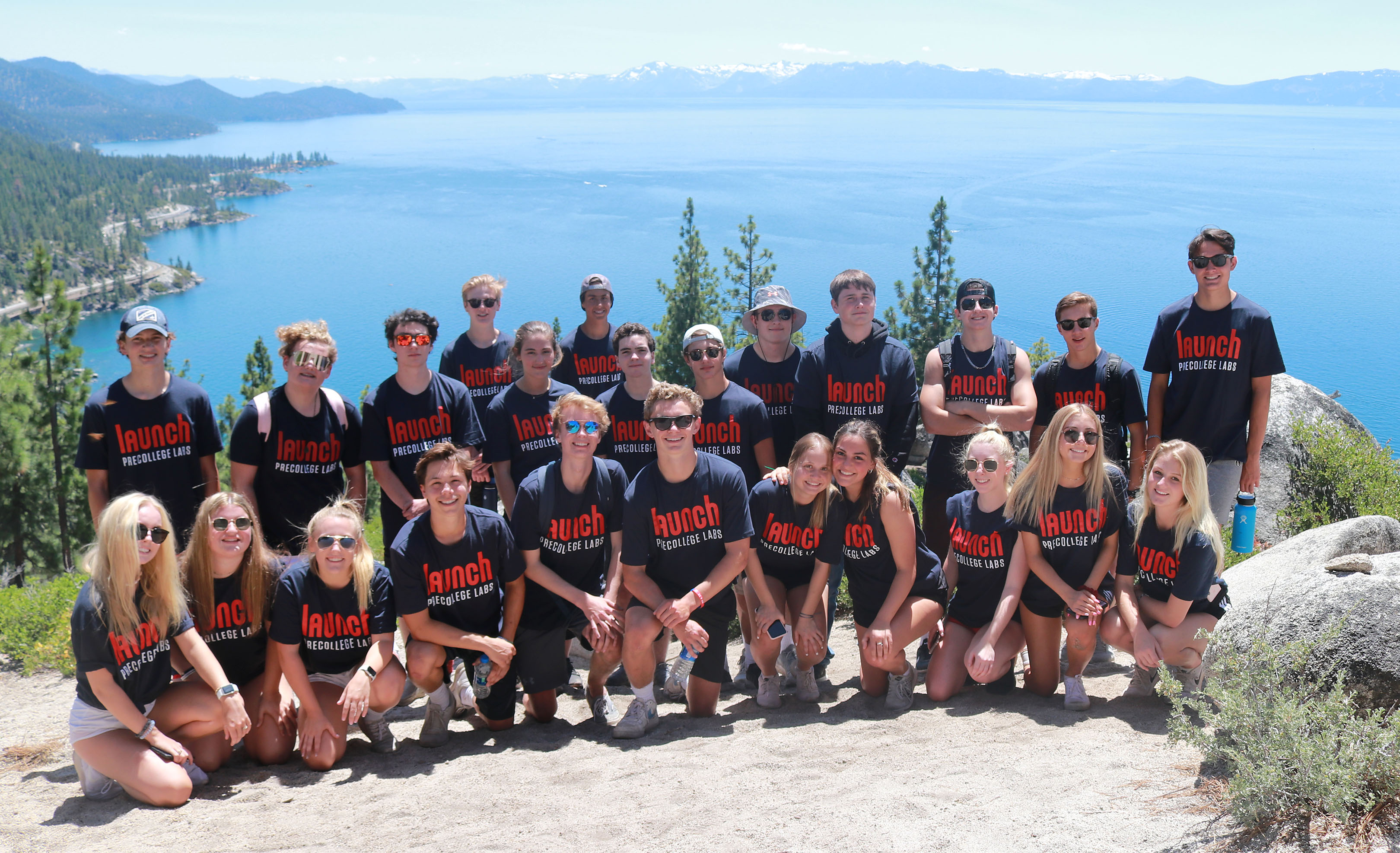 What's a typical day like at Launch?
7:00 AM
Wake Up Call / Optional Morning Workout
8:00 AM
Breakfast / Student Check-in with Team Leaders
9:00 AM
Morning Academic Session. This could be any of the following:

ACT/SAT Prep Classes
College Interview Practice
College Search Guidance
Personal Statement/College Essay Workshops

11:00 AM
Morning Break & Snack
11:15 AM
Guest Speaker
12:30 PM
Lunch
1:30 PM
Lake Tahoe – Free Time
3:00 PM
Back on Campus: Meet with mentor groups (coffee and tea available)
3:30 PM
Afternoon Academic Session. This could include any of the following:

ACT/SAT Prep Classes
College Interview Practice
College Search Guidance
Personal Statement/College Essay Workshops

5:30 PM
Dinner Served
6:45 PM
Guest Speaker/College Application Essay Work
8:00 PM
College Prep Bootcamp with CEO/Founder Billy Downing
10:00 PM
Wrap up academic sessions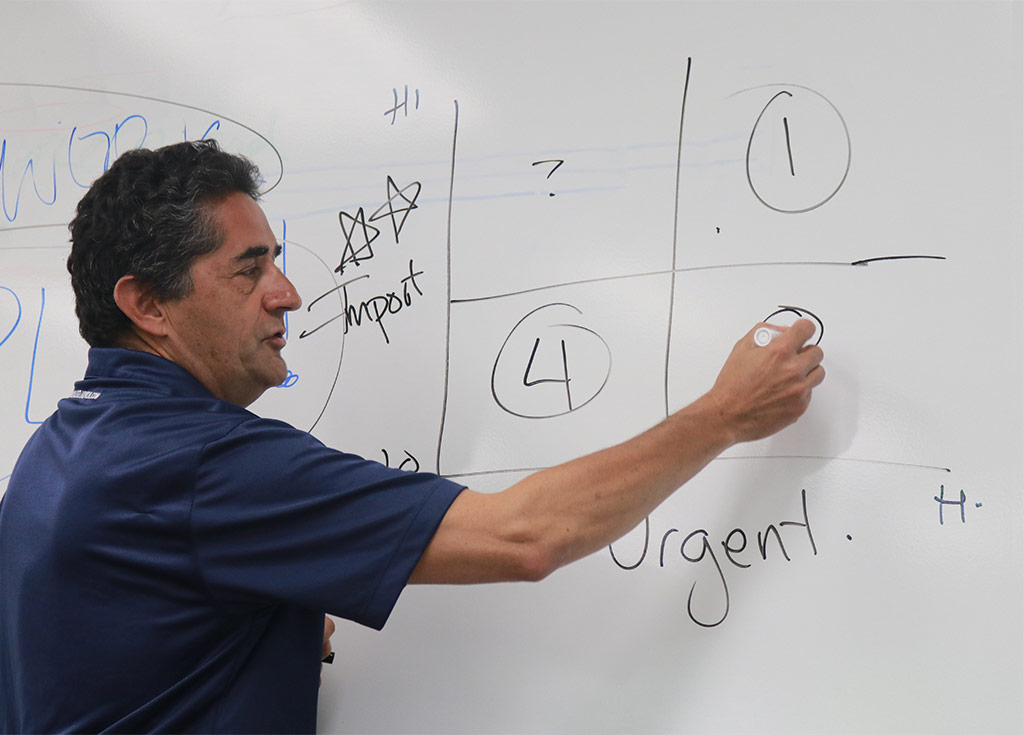 What are the accommodations like?
Launch is held at scenic Sierra Nevada College where we stay in the school's dormitory. Students stay two-or-three to a room, with a private bathroom in each dorm room. Sheets, pillows, a light blanket, and towels are provided. You are welcome to bring any additional bedding if you would like.
The Sierra Nevada College dining hall provides 3 delicious meals a day plus we provide snacks and late-night pizza and ice cream. No one goes hungry! All special dietary requirements are easily accommodated by Sierra Nevada College's chefs.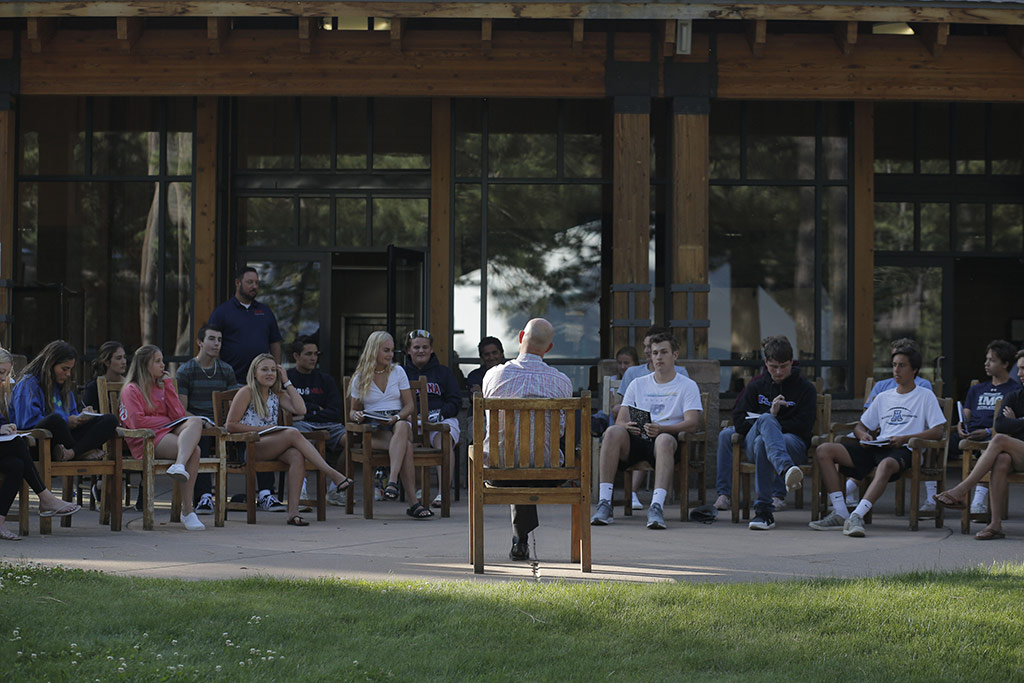 Do students need to be vaccinated against COVID-19?
Yes, in order to ensure a safe experience for both students and staff, anyone participating in Launch must be fully vaccinated against COVID-19.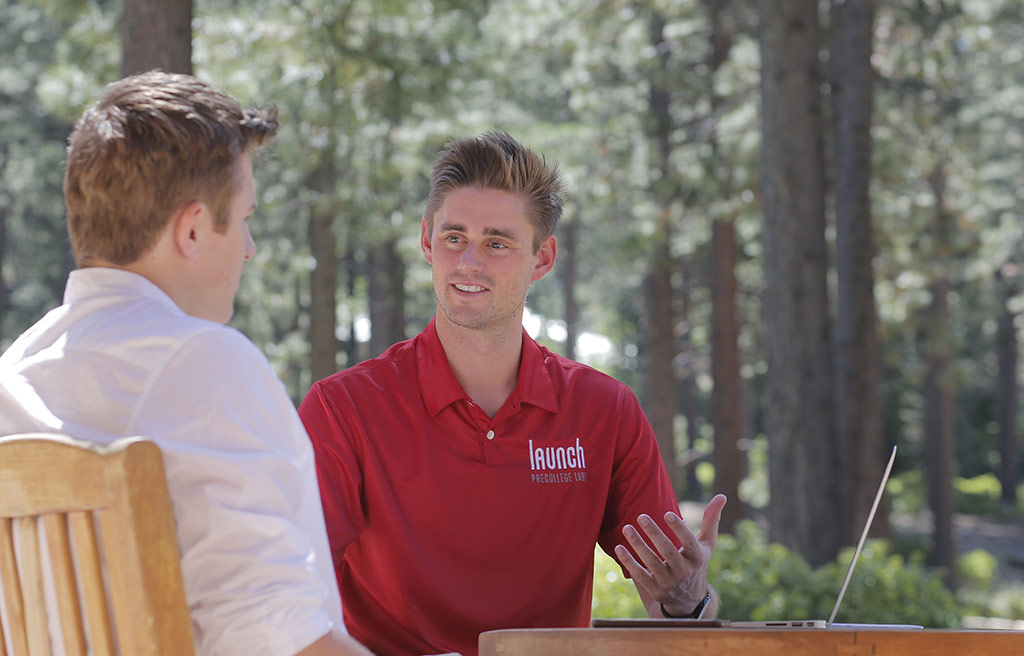 What should my child pack/bring with them?
Here is a list of recommended things to bring to camp
Comfortable clothes for both cool and hot weather. Lake Tahoe temperatures fluctuate significantly between mornings and evenings and the hottest times of the day.
Athletic shoes for hiking and our optional workouts each morning. Comfortable shoes/sandals that can be worn for long periods of time during the day.
Personal Toiletries.
Any additional bedding you would like.
Bathing suit/beach towel for our lake trips.
Sunscreen.
Laptop (required).
Calculator.
If you have any of the following: personal statement drafts, letters of recommendation, resume, list of achievements, test scores (PSAT, ACT, SAT, AP Subject Test Scores).